Three things that I hate in Windows Phone 7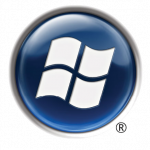 First the list, then the comments:
1. No support for open source licenses
You simply can't submit code licensed under GPL, AGPL and open source licenses in the marketplace. The following is taken from the Microsoft Application Provider Agreement, page 2.
Excluded Licenses include, but are not limited to the GPLv3 Licenses
2. Only C# supported
This means not only that you can't port apps from Android or iPhone, but also that all the apps that were developed for windows mobile 6.5 are gone. You have to rewrite everything from scratch. (Except from things from XBOX. Oh, well. Games. Amazing. Microsoft is creating a new NGage -.-')
Imagine you're a windows mobile 6.5 developer and you need a new version of your app. Are you going to learn C# to port your app to windows phone 7, or to learn Java and move to Android, with his 25% of the market share?
Well, I know. You probably have already ported your app to Android/iOs.
3. Missing APIs
From a developer point of view, this is the worst one… you simply have no access to some APIs
Camera API: third party apps can't access the camera. They can take pictures, but nothing more. Forget about Layar or videochat on Windows Phone 7.
Socket API: you simply can't go beyond http. No socket API, no ETA for them to be released. The only solution are hacks like http tunneling or proxy or whatever. Nonsense.
PIM API: you can't access contacts or calendar information. This API is not available. No ETA also for this. Forget about getting your calendar or contacts data in a 3rd party app.
This are three things that hurt developers, but there are a missing features that are expected in a 2010 mobile OS:
copy & paste
tethering
3rd party multitasking
VPN support
Flash support
USB mass storage mode
Connecting to hidden wireless networks
We're used to get APIs released later or with flaws (calendar APIs were released in iOS4, and there are still major bugs in the calendar APIs on Android 2.1… Funambol devs and community members know it well since they're developing and testing workarounds all day ;) ), but I was hoping that the latecomers (such as MS in the new paradigm of mobile OSs) would have tried to get to the market in a better shape than the pioneers. You can't compete with a product that's less appealing than Android and iOS, and hope to get it better later because you can update the software OTA.
For sure Microsoft will add support for the missing functionalities and APIs: they were late (years late, to tell the truth) and they needed to get to market on time for Christmas… but I guess users will be disappointed by the SW, and developers will sit and wait, not considering Windows Mobile 7 a serious OSs until a new release is out.
francesco mapelli
No comments yet.
No trackbacks yet.

about 7 years ago - No comments
Symbian announced that they're closing their Open Source websites. Another proof that you can't go open source if you're not open since the beginning. …we expect our websites will be shutting down on 17th December. We are working hard to make sure that most of the content accessible through web services (such as the source…