learning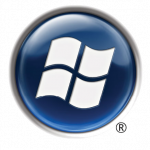 First the list, then the comments:
1. No support for open source licenses
You simply can't submit code licensed under GPL, AGPL and open source licenses in the marketplace. The following is taken from the Microsoft Application Provider Agreement, page 2.
Excluded Licenses include, but are not limited to the GPLv3 Licenses
francesco mapelli
A new Gartner report about the mobile market came out a few days ago. From the data available from the press release announcing it, I made a graph about how sales by OS changed from third quarter 2009.
Short story is: Android went from 3.5% to 25.5% at expense of others OSs, Symbian in particular. Click on the image to see it larger.
francesco mapelli