Posts tagged
spam
I activated dofollow for comments and trackbacks.
That means that if you leave comments or link to one of my posts, the link to your site will be seen as a "vote" from my site to your by search engines, giving you some help for better ranking in SERPs. (If you don't know what I'm talking about, you should read this introduction and a brief explanation on how pagerank works)
More >
francesco mapelli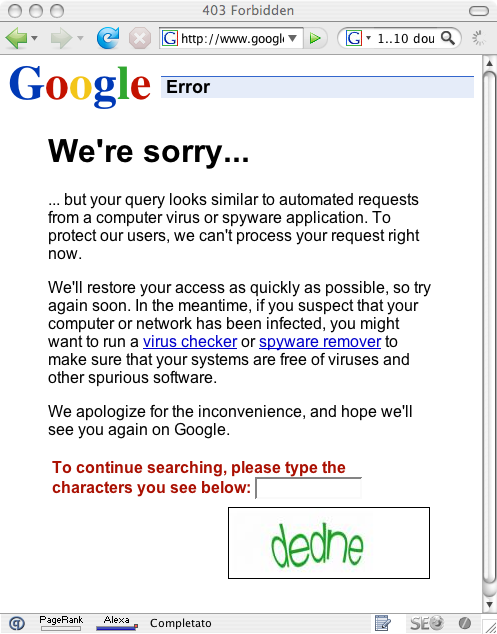 The Apache server provides directory-level configuration via .htaccess files. This file can override Apache default configuration and change it for the local directory.
If you are not a lazy blogger, you may be intrested in some tips I recently discovered to optimize your .htaccess file in order to have better search engine position, avoid spam comments and protect your content.
francesco mapelli