francesco mapelli
Posts by francesco mapelli
Today I was checking the long tail of my search keywords and I discovered some traffic from google for the keyword "Stella Roy".
Stella is a blogger that left a couple of comments on my article about the different backlinks categories, and that seems to be enought for google to think that the article deserves to be on first page for "Stella Roy"…
This post, having "Stella Roy" in the title, will probably be on first page too… ;)
Sometimes the google algorithm seems not so smart :)
francesco mapelli
Darren made me think in his post about Donations in blogs.
I think that asking directly for money to your readers is something you can do only if you really deserve it, if you know you're giving a lot to your visitors and you're taking care of them.
Otherwise I think it's really dangerous.
francesco mapelli
Wouldn't it be nice to offer your visitors a mobile version of your blog? This can help them to reach your blog even when they're not in front of a pc, allowing them to read you when they're on the bus or not in front of their computer.
francesco mapelli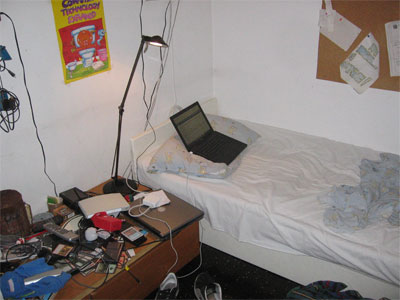 It's nice when one of your posts is submitted to a social site.
It's even nicer if it is voted, so I use a cool pipe from engtech to monitor Digg and Reddit submissions of my articles. This gives me the opportunity to vote while the stories are still hot.
If you want to go one step further, you can combine this great pipe with some feed-to-im service, like feedcrier, and you'll be able to be notified of your site submission in seconds.
francesco mapelli