francesco mapelli
Posts by francesco mapelli
If you ar tired of your stand-alone FTP client, you can try FireFTP, an open source, light and fast FTP client for firefox.
FireFTP is a very small donwload (140 kb), but it's full of nice features, including:
remotely edit files
compare directories
resume
he lives in one of our beloved firefox tabs :)
francesco mapelli
Wow! I found a way to write a second post (after the one about the Apple Strategy) with the word "iPhone" in it!
Today Funambol (the company I work for) announced the availability of myFunambol, a free portal that allows users to access and synchronize contacts, calendars and emails from your mobile phones, ipod, pc and stuff.
francesco mapelli
One half-hidden feature offered by feedburner is FeedBurner Network.
The basic idea is to group together the content produced by different bloggers from the same niche in one big network feed, to make it easier for users to get that sort of content … and to make it easier for feedburner to sell targeted ads. More >
francesco mapelli
If you want to monetize your RSS feed, but you've not been invited to the Feedburner Ad Network (you need a large user base or to be part of a monetized feednetwork) you can try Pheedo.
Pheedo offers feed advertising even to the micro publishers, with 3 different options:
More >
francesco mapelli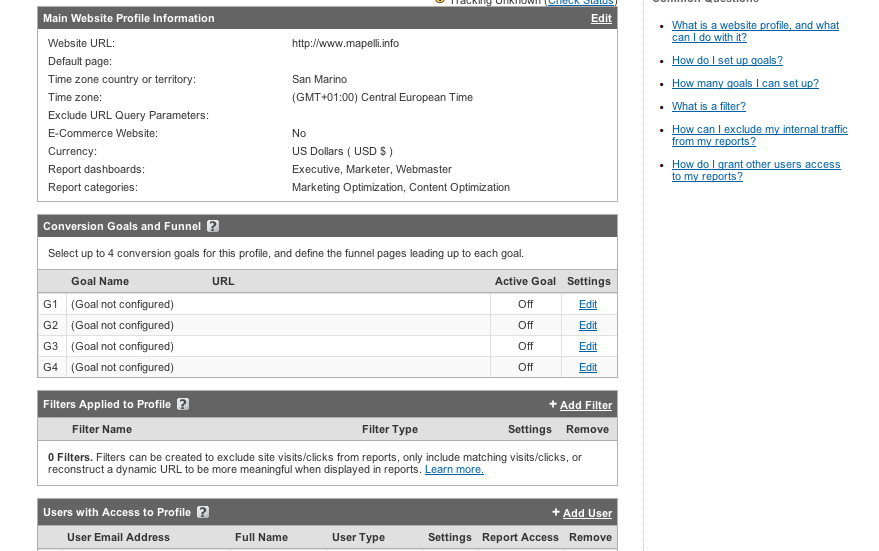 Google Analytics can give you a great help in understanding how your blog is performing and how to improve it. In this article I'll show you how to set up a feed subscription goal in google analytics, this will help you to
track your new feed subscription
understand which of your feed subscription channel converts best
understand what content make visitors subscribe to your feed
understand how to use google analytics goals
francesco mapelli