francesco mapelli
Posts by francesco mapelli
You know how it goes when you're a blogger… you love to check your stats every five minutes.
But too often we look at the popular search terms that took visitors to our site, and forget about the less popular ones.
Our own long tail.
Digging into our own long tail can be effective in many ways:
More >
francesco mapelli
Going on vacation.
I'll be back in a couple of weeks… stay tuned! :D
francesco mapelli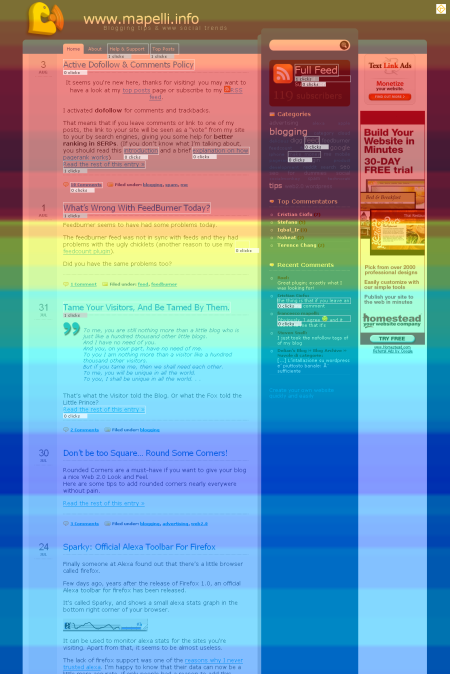 I activated dofollow for comments and trackbacks.
That means that if you leave comments or link to one of my posts, the link to your site will be seen as a "vote" from my site to your by search engines, giving you some help for better ranking in SERPs. (If you don't know what I'm talking about, you should read this introduction and a brief explanation on how pagerank works)
More >
francesco mapelli