francesco mapelli
Posts by francesco mapelli
As you may know, digg recently unbanned a lot of domains, and www.mapelli.info was amongst them.
They claimed they have improved their algorithm to easily detect spammy content, and that there's no need to ban domains now.
What I think is that digg automatically sets the buried flag for "untrusted" domains.
Here's some evidence of this theory, and a brief explanation:
francesco mapelli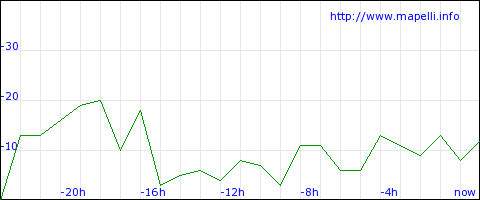 The name is Spotplex, and the twist is "Trafficracy".
At first sight, Spotplex looks like a clone of digg, with popular and latest content on the homepage. But the content is not rated by the users, but by the number of visits a page receive.
More >
francesco mapelli
From the official digg blog, by Kevin Rose:
I also want to point out a couple of important changes to the way Digg blocks URLs that have been reported by our users repeatedly as SPAM or that violate the Digg Terms of Service. We have tweaked some systems so that Digg is now able to be much more granular in the way it blocks offending content, so that Digg doesn't necessarily need to block entire domains or subdomains. Apologies to any sites we've inconvenienced with our previous system.
francesco mapelli
Taking fast decisions is crucial in product development, strategy planning and everyday life.
There are cases in which you have a couple of possible valid solutions, and you can feel that one is slightly better than the other, but you can't figure out which one it is.
francesco mapelli
Wow, I've been unbanned from Digg.
Since I was banned with my very First Post on this blog (a good start, don't you think?) I'm pretty happy :)
It seems that a lot of domains were unbanned, starting from John Chow (here's a new link for your technorati ranking, John!) were I read the good news. Here's a partial list of the unbanned domains.
I never thought I would have said this but… well done, digg!

(hey guys, is "I never thought I would have said" ok in english? I still have some problems with this future-perfect tenses…)
Update: The sad truth about the unbanning of all this domain is that they've been moved in a "untrusted domain" list, and digg auto-buries stories from this domains unless those stories are heavily dugg in the first few hours. Read Digg Automatically Buries Stories from Recently Unbanned Domains.
francesco mapelli