francesco mapelli
Posts by francesco mapelli

Symbian announced that they're closing their Open Source websites. Another proof that you can't go open source if you're not open since the beginning.
…we expect our websites will be shutting down on 17th December. We are working hard to make sure that most of the content accessible through web services (such as the source code, kits, wiki, bug database, reference documentation & Symbian Ideas) is available in some form, most likely on a DVD or USB hard drive upon request to the Symbian Foundation.
Ok, Symbian, you're backing up… but More >
francesco mapelli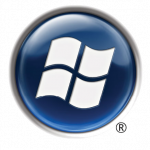 First the list, then the comments:
1. No support for open source licenses
You simply can't submit code licensed under GPL, AGPL and open source licenses in the marketplace. The following is taken from the Microsoft Application Provider Agreement, page 2.
Excluded Licenses include, but are not limited to the GPLv3 Licenses
francesco mapelli
A new Gartner report about the mobile market came out a few days ago. From the data available from the press release announcing it, I made a graph about how sales by OS changed from third quarter 2009.
Short story is: Android went from 3.5% to 25.5% at expense of others OSs, Symbian in particular. Click on the image to see it larger.
francesco mapelli
I was cleaning a bit my home directory, and found a few notes I took at OSiM 2010, in London, a couple of weeks ago. They're just notes and impressions, it's probably a bit late to post them, but I guess it does not hurt ;)
Symbian is a dead man walking
nobody was positive about the future of symbian foundation, More >
francesco mapelli
I've been tagged by Ilker with the 5 past posts meme…
Since my top posts are already in the Best Stuff Page, I'd like to bring some attention to some less popular posts that had some unexpected (to me!) success, and you may have missed
More >
francesco mapelli